Volinex Offers Crypto Community Solution for Major Debit Card Issue
---
BARCELONA, 25 January 2018 – On 14 January the Switzerland based start-up Volinex AG launched its debit card to offer a solution for the sudden closedown of all WaveCrest issued Visa debit cards. The issue still causes major problems for millions of European cryptocurrency owners. For their debit card Volinex is partnering up with a company that works with the largest credit card providers in Europe. At volinex.com people can place a pre-order for one of the 100,000 available Volinex Cryptocards. Up until this moment over 5,300 cards have been sold.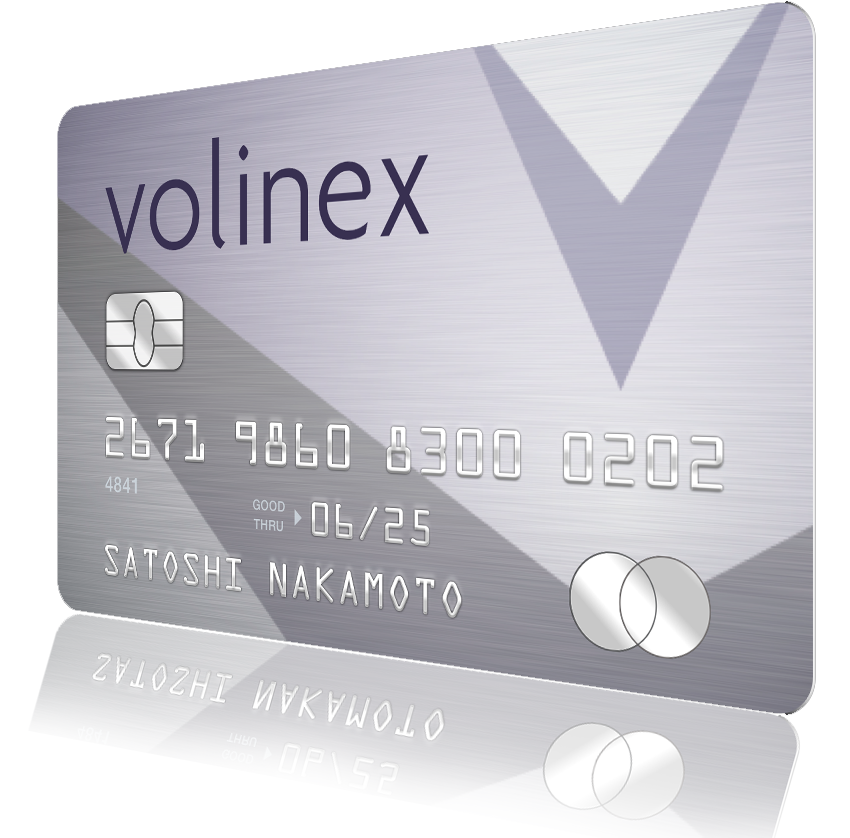 Confidence
The Volinex platform offers a wallet from which cryptocurrencies can be sold in euros and dollars based on the daily rates. From there the money can be loaded onto a debit card, and soon it will also be possible to put money on a linked IBAN account and make transfers directly from a crypto balance. Not only is Volinex working closely together in 2018 with their trusted partner, from 2019 onwards the company will also have its own banking license. This means third parties will never be able to block their cards.
Money Laundering Act
Volinex takes its responsibilities very seriously and therefore complies with the regulations as stated in the Money Laundering Act (MLA). This means that people who want to order a debit card will have to register under their real name, need to provide a copy from their passport or national ID card, a selfie with their ID card or passport, and a bill from the last three months. This verification is necessary to comply with the AML and to make sure the cards can be issued. Once the pre-order has been placed and paid for, Volinex sends an email to inform their clients when their debit card will be sent. Clients will receive their cryptocard by ordinary mail, and once received they need to verify their identity in order to activate the card.
Prices
The sudden end of the collaboration between WaveCrest and Visa caused very few active crypto cards to be available in Europe at the moment. Volinex decided to take quick action in order to solve this major debit card issue. The debit card which the company has released can be used for Bitcoins (BTC), Litecoins (LTC), Ether (ETH) and Bitcoin Cash (BCH), and will be sold for €24.90. This includes manufacturing, shipping and mailing. People can pay for the card in BTC, ETH, LTC and BCH.
About Volinex
On the Volinex platform anyone can easily set up a free bank account with a linked Bitcoin Wallet, regardless of whether they are a private or business customer. With the Volinex software, clients can make a direct bank transfer with personal IBAN from their Bitcoin balance. This makes the manual transfer and sale of Bitcoins a thing of the past. Volinex makes crypto easy!
Additionally, Volinex offers debit cards that can be topped up with the use of the online platform. The collaborating partners ensure that all legally relevant procedures, such as observance of the Money Laundering Act, the necessary licenses and linkage to a FIAT-certified banking system are provided.
---
Company name: Volinex
Company site: www.volinex.com
All queries can be sent to our Customer Service Department: customerservice@volinex.com
---