Qlink
A decentralised mobile network, dedicated to constructing an open source telecom infrastructure on the Blockchain.
Email us changes on Qlink info
Overview
---
Symbol
QLC
---
Opening date
27. Dec 2017
---
Closing date
27. Jan 2018
---
Concept
Qlink aims to build world's first decentralised mobile network coverage, reduce the cost of telecom infrastructures and reward users for sharing unused network assets. Currently, there is no competitors in this specific project. By utilizing blockchain technology, Qlink applies digital identities to telecoms assets, repackage those assets and records the usage footprint of each assets to a distributed ledger. Additionally, Qlink aims to launch applications designed to allow p2p sharing assets including WiFi, mobile data access and E2P SMS. While improving the efficiency of existing network, Qlink plans to launch its custom base station, including a model suitable for vehicle installation. By utilizing the ideal resources of the network equipment, these base stations will allow users to become part of the crypto economy and at the same time create a decentralised solution to cover network black spots.
Team
---
Members
Chris Zhao - Core Developer
Owen Wang - Core Developer
Allen Li - Chief Architect
Susan Zhou - Cofounder & COO
Toya Zhang - Head of Marketing & PR
Roger Lim - Head of Investor Relations
Tony Gu: Head of Strategy
---
Country of origin
Singapore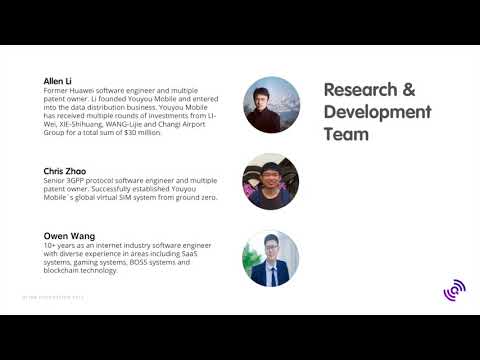 Links
---
Back to Top